$39.99
AUD
Category: Fiction
A brand-new Courtney Series adventure.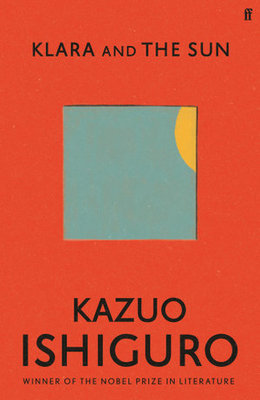 $32.99
AUD
Category: Fiction
Klara and the Sun is the first novel by Kazuo Ishiguro since he was awarded the Nobel Prize in Literature 2017.From the bestselling and Booker Prize winning author of Never Let Me Go and The Remains of the Day, a stunning new novel - his first since winning the Nobel Prize in Literature - that asks, wha t does it mean to love?This is the story of Klara, an Artificial Friend with outstanding observational qualities, who, from her place in the store, watches carefully the behaviour of those who come in to browse, and of those who pass in the street outside. She remains hopeful a customer will soon choose her, but when the possibility emerges that her circumstances may change for ever, Klara is warned not to invest too much in the promises of humans.A thrilling feat of world-building, a novel of exquisite tenderness and impeccable restraint, Klara and the Sun is a magnificent achievement, and an international literary event. ...Show more
$32.99
AUD
Category: Fiction
An illustrious family. A beautiful home. A shipwrecked young woman left on its doorstep. Don't think they're going to save her. A new novel from international bestselling author, Nikki Gemmell. Early 1800s. Thomasina Trelora is on her way to the colonies. Her fate: to be married to a clergyman she's ne ver met. As the Australian coastline comes into view a storm wrecks the ship and leaves her lying on the rocks, near death. She's saved by an Aboriginal man who carries her to the door of a grand European house, Willowbrae. Tom is now free to be whoever she wants to be and a whole new life opens up to her. But as she's drawn deeper into the intriguing life of this grand estate, she discovers that things aren't quite as they seem. She stumbles across a horrifying secret at the heart of this world of colonial decorum - and realises she may have exchanged one kind of prison for another. The Ripping Tree is an intense, sharp shiver of a novel, which brings to mind such diverse influences as The Turn of the Screw, Rebecca and the film Get Out as much as it evokes The Secret River. A powerful and gripping tale of survival written in Nikki Gemmell's signature lyrical and evocative prose, it examines the darkness at the heart of early colonisation. Unsettling, audacious, thrilling and unputdownable.   ...Show more
$19.99
AUD
Category: Fiction
BOOK 1 IN THE JACK WEST JR. SAGA. Two thousand years ago, it was hidden within the Seven Wonders of the Ancient World. Now, in the present day, it must be found again... Captain Jack West Jr - part soldier, part scholar, all hero. The odds are stacked against him and his loyal team: nine brave companion s taking on the most powerful countries on earth. From the pyramids of Egypt to the swamps of Sudan, to the Hanging Gardens of Babylon and the boulevards of Paris: the desperate race begins for the greatest prize of all: the power to end the world or rule it.   ...Show more
$32.99
AUD
Category: Fiction
The highly anticipated new novel by the bestselling author of Jasper Jones. 'Find out who you are, and live that life.' Late in the night, fourteen-year-old Sam Watson steps onto a quiet overpass, climbs over the rail and looks down at the road far below. At the other end of the same bridge, an old man, Vic, smokes his last cigarette. The two see each other across the void. A fateful connection is made, and an unlikely friendship blooms. Slowly, we learn what led Sam and Vic to the bridge that night. Bonded by their suffering, each privately commits to the impossible task of saving the other. Honeybee is a heartbreaking, life-affirming novel that throws us headlong into a world of petty thefts, extortion plots, botched bank robberies, daring dog rescues and one spectacular drag show. At the heart of Honeybee is Sam: a solitary, resilient young person battling to navigate the world as their true self; ensnared by loyalty to a troubled mother, scarred by the volatility of a domineering stepfather, and confounded by the kindness of new alliances. Honeybee is a tender, profoundly moving novel, brimming with vivid characters and luminous words. It's about two lives forever changed by a chance encounter - one offering hope, the other redemption. It's about when to persevere, and when to be merciful, as Sam learns when to let go, and when to hold on. ...Show more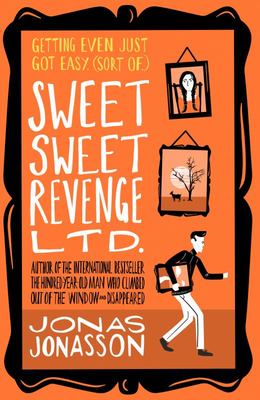 $24.99
AUD
Category: Fiction
The brand-new adventure from the beloved author of The Hundred Year-Old Man Who Climbed Out of the Window and Disappeared Meet Ole Mbatian Jr., a Maasai warrior; Kevin, his sort-of-son; Agneta, a wronged and penniless ex-wife; and Johan, an unscrupulous Stockholm ad-man who has set up a company special ising in revenge services. As Agneta and Kevin seek revenge against the gallery owner who has wronged them, this madcap, funny and philosophical novel takes us on a journey that spans four continents and will introduce us to a colourful cast of characters, including a goat called Molly … and the Pope. Along the way, it travels in time, drops in a few lessons on colonialism and art history, and pokes fun at capitalism, the art world and greed – with plenty of laughs.   ...Show more
$39.99
AUD
Category: Fiction | Series: William Warwick Novels Ser.
Turn a Blind Eye is the third instalment in the gripping story of Detective Inspector William Warwick, by the master storyteller and Sunday Times number one bestselling author of the Clifton Chronicles. William Warwick, now a Detective Inspector, is tasked with a dangerous new line of work, to go under cover and expose crime of another kind: corruption at the heart of the Metropolitan Police Force. His team is focused on following Detective Jerry Summers, a young officer whose lifestyle appears to exceed his income. But as a personal relationship develops with a member of William's team, it threatens to compromise the whole investigation. Meanwhile, a notorious drug baron goes on trial, with the prosecution case led by William's father and sister. And William's wife Beth, now a mother to twins, renews an old acquaintance who appears to have turned over a new leaf, or has she? As the undercover officers start to draw the threads together, William realizes that the corruption may go deeper still, and more of his colleagues than he first thought might be willing to turn a blind eye. 'Peerless master of the page-turner' - Daily Mail   ...Show more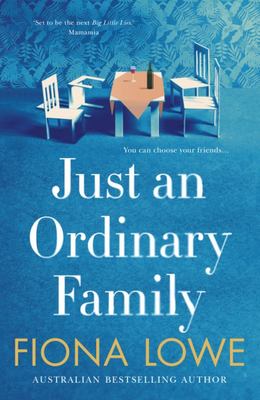 $32.99
AUD
Category: Fiction
Every family has its secrets ...Alice Hunter is smarting from the raw deal life has thrown her way: suddenly single, jobless and forced to move home to her parents' tiny seaside town. And now she faces an uncomfortable truth. She wants her twin sister Libby's enviable life.Libby's closest friend Jess De kic has been around the Hunter family for so long she might as well be blood. She's always considered herself a sister closer to Libby than Alice ever could be ...Libby Hunter has all of life's boxes ticked: prominent small-town doctor, gorgeous husband and two young daughters. But when she is betrayed by those she loves most, it reveals how tenuous her world is ...For Karen Hunter, her children are a double-edged sword of pain and pride. She's always tried to guide her girls through life's pitfalls, but how do you protect your children when they're adults? As the family implodes, the fallout for these four women will be inescapable ... ...Show more
$29.99
AUD
Category: Fiction
'Beanland's novel draws the reader in... The situation she describes is poignant and the characters she develops win us over with their private grief. This is a book about the American dream. The dream is not without costs, and the dreamers are not immune to tragedy' -- New York Times Book Review     Ho w far would you go to hide the truth from the ones you love the most?   Atlantic City, 1934. Every summer, Esther and Joseph Adler rent their house out to holidaymakers and move into the apartment above the bakery they own. The apartment is where they raised their two daughters, Fannie and Florence, and, despite the cramped quarters, it still feels like home.   Now Florence has returned from college, determined to spend the summer training to swim the English Channel, and Fannie, pregnant again after recently losing a baby, is on bedrest, leaving her seven-year-old daughter Gussie in Esther's care. After Joseph insists they take in Anna, a  young woman whom he recently helped emigrate from Nazi Germany, the apartment is bursting at the seams. Esther wants nothing more than to keep her daughters close and safe but some matters are beyond her control: there's Fannie's risky pregnancy--not to mention her always-scheming husband, Isaac--and the fact that Stuart Williams, the heir of a hotel notorious for its anti-Semitic policies, seems to be in love with Florence.   When tragedy strikes during one of Florence's practice swims, Esther makes the shocking decision to keep the truth about Florence's death from Fannie--at least until the baby is born. She pulls the rest of the family into an elaborate web of secret keeping and lies, forcing to the surface long-buried tensions that show us just how quickly the act of protecting those we love can turn into betrayal.   Told with humour and tenderness and based on a true story, Rachel Beanland's debut is a breathtaking meditation on the lengths we go to in order to keep our families together. At its heart, it is an uplifting portrayal of how the human spirit can endure--and even thrive--after tragedy.   'A wonderfully assured and completely engrossing first novel. From the very first page, I was completely invested in the lives of Florence, Gussie, Anna and the rest. Florence Adler Swims Forever has muchto say about family, loss and all the ways we have to wonder what might have been, and it does so with great skill and a deeply humane vision. I could not recommend it more highly." --Kevin Powers, author of The Yellow Birds   'A perfect summer read... What's remarkable is not how quickly the book hooked me, but how it held my attention during and after reading...I simply couldn't put it out of my head. I finished in two days.... I felt awe'--USA Today   ...Show more
$32.99
AUD
Category: Fiction
Nic is a forty-five-year-old trivia buff, amateur nail artist and fairy godmother to the neighbourhood's stray cats. She's also the owner of a decade's worth of daily newspapers, enough clothes and shoes to fill Big W three times over and a pen collection which, if laid end-to-end, would probably circle her house twice. The person she's closest to in the world is her beloved niece Lena, who she meets for lunch every Sunday. One day Nic fails to show up. When Lena travels to her aunt's house to see if Nic's all right, she gets the shock of her life, and sets in train a series of events that will prove cataclysmic for them both. By the acclaimed author of An Isolated Incident, Love Objects is a clear-eyed, heart-wrenching and deeply compassionate novel about love and family, betrayal and forgiveness, and the things we do to fill our empty spaces. ...Show more
$32.99
AUD
Category: Fiction
Lori Smyth-Owen isn't your average teenager - as you'd expect from the only girl in a family of twelve. Or they were a family, until their father took his own life to escape his bed-bound wife, too obese to leave her room. But for Lori and the remaining brothers, there is no escape from their volatile, mentally unstable mother. They raise themselves away from the gaze of the authorities, realising that though abandoned, they are now in charge. They can control everything, including their mother's food intake. In time, their mother emerges, after losing two-thirds of her body weight. But does she bring with her the seed of hope for a better future, or will all hell break loose?   ...Show more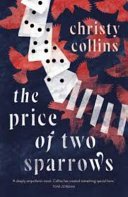 $29.99
AUD
Category: Fiction
Heico is an ornithologist fighting a losing battle to protect the birds in his beachside suburb. When a journalist asks for comment on a planned development, Heico exaggerates his reports on how many migratory birds use the site. Soon it is revealed that the proposed building is a mosque, and he finds h imself embroiled in community resistance to the project. Still, he refuses to back down. As the delayed mosque project becomes a focal point for growing Islamophobia, Heico must confront his own ghosts, and the prejudices he insists he doesn't have.Nahla is Heico's house cleaner. Having recently arrived in Australia she is trying to find her place in a new country and a new marriage. Isolated and lonely, she sees the mosque as a symbol of what she hopes to find in Australia: community, familiarity, acceptance. But as resistance to the project intensifies, she must summon the courage and the language to speak out and claim her space in this new life.Piercingly clear-eyed and deeply insightful, The Price of Two Sparrows explores what we hold sacred and why. It delicately picks apart questions of community and prejudice, religion and nature in the modern world. This is a beautiful and thought-provoking debut from an exceptional new Australian writer. ...Show more