$19.99
AUD
Category: Childrens Picture Books
The official story chosen for ALIA NATIONAL SIMULTANEOUS STORYTIME 2021, TO BE CELEBRATED ALL ACROSS AUSTRALIA AND NEW ZEALAND! "Una dreams of a life in Space. Life on Earth is just so so-so. But how will she get there? And will she complete her mission to discover life in Space? And did she remember t o feed Neil the goldfish?" This year NSS takes place on Wednesday 19 May 2021 at 11:00am from the International Space Station and we would love it if you could join us by sharing Give Me Some Space written and illustrated by Philip Bunting. Everyone can join NSS, it doesn't matter whether you are at home, a school, a public library or even a university library! Help us get #1MillionKidsReading! For more information and to register your event visit: alia.org.au/nss.   ...Show more
$24.99
AUD
Category: Childrens Picture Books
There are two sides to every story... A whale has become stranded on the beach, but the tiny puffins are far, far too small to help. When Move That Mountain is read in reverse, the puffins realise they are not too little to helptogether they can fix the problem. A heart-warming and inspirational story a bout how even the smallest voice can make a big difference. ...Show more
$16.99
AUD
Category: Childrens Picture Books
Bluey wants to play Mum School instead of having her bath. But will the kids listen to her? A gorgeous hardback book for kids of all ages. Bluey has been a phenomenal success since airing on ABC KIDS in October 2018, amassing legions of dedicated fans and hugely popular ranges of books, toys, clothes, g ames and more. It holds the coveted position of being the most watched program ever on ABC iView, with over 260 million plays for Series One, and is the winner of an International Emmy for Most Outstanding Children's Programme.   ...Show more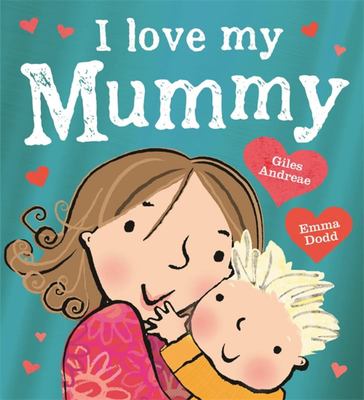 $15.99
AUD
Category: Childrens Picture Books
A sweet rhyming picture book about the special relationship between mother and child. With a gentle, rhyming story and lovely illustrations, this is a book to be loved, shared and treasured. With extra special pages for the little ones to personalise, this is the perfect present for mummies everywhere, on Mother's Day or at any time of the year! From the author of picture book classic Giraffes Can't Dance. 'This sweet and heartwarming ditty, told in witty rhyme by Giles Andreae, has cosy, bright illustrations, and is filled with feel-good charm' - Junior Magazine Winner of the Book Trust Early Years Award! ...Show more
$29.99
AUD
Category: Childrens Picture Books | Series: Wonky Donkey
Wonky Donkey has a daughter with the same rambunctious spirit as her father. This adorable pint-sized donkey has beautiful long eyelashes, loves to listen to rowdy music, has a very cool spiky haircut... and sometimes smells a bit bad (like her dad!) Shes a blinky, punky, stinky... you know how it goes. .. dinky donkey! This smaller format edition of the book comes in a boxed set with a BONUS collectible plush toy.   ...Show more
$17.99
AUD
Category: Childrens Picture Books
From the moment he hatched from his egg, Vernon knew he wanted to fly. Every night he dreams of riding the wild west wind, curling and twirling, swooshing and swirling... So when Vernon decides to make his dreams come true, he discovers that what you truly want, and who you truly are, might just surpris e you. Prepare for lift off, and laughter, in this fabulous debut from Natashia Curtin. ...Show more
$19.99
AUD
Category: Childrens Picture Books
When you are trying to find your inner voice, sometimes you need to look behind you! This delightful tale, bursting with humour, proves that behind every cheeky princess... is her own rear end.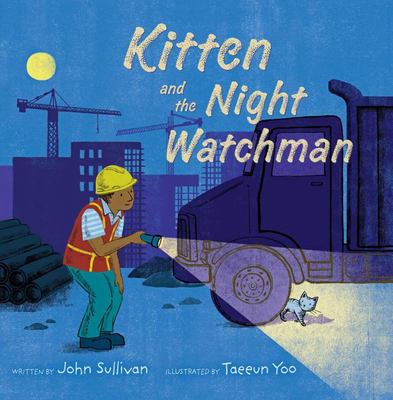 $14.99
AUD
Category: Childrens Picture Books
Winner of the Ezra Jack Keats Award and the Margaret Wise Brown Prize SELECTED AS A BEST BOOK OF 2018 BY THE BOSTON GLOBE, KIRKUS REVIEWS, PUBLISHERS WEEKLY, AND BOOKPAGE "Empathetic, poetic, and a joy to look at, cute kitty and all." --Kirkus Reviews (starred review) "This quiet, understated book conta ins a wealth of emotions." -The Horn Book (starred review) " Illustrator] Yoo sets a lovely mood, taking readers from sunset to dawn through washes of orange, pink, and blue, the watchman's compassionate demeanor assuring them that all's well." --Publishers Weekly (starred review) "Yoo's textured, serene artwork in beautiful saturated tones perfectly complements Sullivan's lines and conveys a beauty in the night and the construction site that readers might otherwise miss." --Booklist (starred review) "This soft, gentle story is a perfect bedtime story for lovers of trucks and construction equipment, cats, and nighttime wanders." --BCCB (starred review) A stray kitten changes the way the watchman sees nighttime in this tender book based on a true story, illustrated by Strictly No Elephants artist Taeeun Yoo. The night watchman hugs his wife and kids and drives to work. All night he is alone. Every hour he makes his rounds. He sees the stars twinkling. He hears the sounds of the night: ki-DEE ki-DEE ki-DEE shhhhheeeeeEEEERRRROOOOooooommmmmm Woof Woof Woof Meeeoooow. When he is joined by a stray kitten, the night suddenly seems different. Has the kitten found a new home? Kitten and the Night Watchman is inspired by the true story of author John Sullivan meeting a stray cat while working as a night watchman. The cat, Beebe, was John's companion for seventeen years. ...Show more

$14.99
AUD
Category: Childrens Picture Books | Series: Superhero Parents
All grandmothers are wonderful and the gran in this story is no exception. She might not lift buildings or go whooshing through the sky, but she can plan super sleepovers, tell super-funny stories and even put together super disguises. This gran really does have super powers!
$24.99
AUD
Category: Childrens Picture Books
The war carried the Spanish flu across the world. Faces grew masks. Shops and schools wore signs that said, Closed. Families nursing the sick drew their curtains together to say their house was quarantined... From the award-winning creators of Flood, Fire, Cyclone and Drought, comes this powerful story of humanity prevailing during a pandemic. ...Show more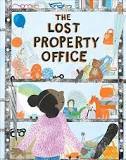 $14.99
AUD
Category: Childrens Picture Books
`I HOLD ON TO TEDDY'S HAND TIGHTLY' - A little girl and her mummy are visiting Grandpa on the train. It's very busy - hold on tight! But when they arrive at their destination something is wrong . . . teddy has gone missing. Just when it looks like she'll never see Teddy again, Grandpa has an idea! And s uddenly the little girl is off on a magical journey to rescue her teddy. Have you ever wondered where your lost objects go? With charming and stylish illustrations, this books is perfect for curious minds. ...Show more
$26.99
AUD
Category: Childrens Picture Books
Arlo The Lion Who Couldn't Sleep is a beautifully illustrated story with a gentle mindfulness message from Kate Greenaway Medal winner Catherine Rayner - ideal for bedtime, and especially helpful for little ones who have trouble going to sleep. Arlo the lion is exhausted. He just can't drop off, no mat ter what he tries. It's either too hot, or too cold; too loud or too quiet. But then he meets Owl. She can sleep through the day, which isn't easy when most other animals are awake! Will Arlo ever get any rest? Perhaps his new friend has some special tricks she can teach him ... ...Show more